Along with the trend of digital transformation, it can be said that artificial intelligence (AI) is highly applied in all industries and fields such as public administration, transport, health, banking, public services and etc
>>When AI is at the service of health
>>Artificial intelligence at the service of industrial production and health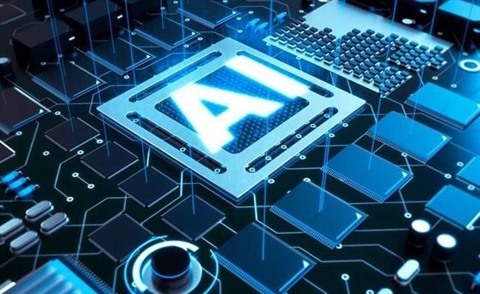 Currently, artificial intelligence is applied in different fields in Vietnam. Photo: barrons.com/CVN



The application of AI helps the state management apparatus as well as enterprises improve their operation efficiency and adapt to the complicated situation of the COVID-19 outbreak faster.
In Vietnam, AI technology has been researched and developed by many research and development units. Promote the application of AI, provide integrated digital transformation application tools aim to automate production, optimize costs, ensure safety, security… in industries such as transportation, agriculture, life sciences, health.
Trân Trung Hiêu, Founder and CEO of TopCV said that for the COVID-19 outbreak, AI technology is analyzing cough data to detect COVID-19, helping to trace infected cases and forecast. the peak of the epidemic.
Above all, with unexpected situations like the COVID-19 outbreak, AI support is extremely important, helping to respond, manage and support people in life. Therefore, investors are seizing post-pandemic opportunities in the field of AI so that companies that rely on AI technology can retain competitive advantages and grow sustainably.
AI, one of the key technologies
Deputy Minister of Science and Technology Bùi Thê Duy said that AI is becoming one of the key technologies contributing to the socio-economic development of countries, adding that Vietnam is not out of this. "flow" and AI had affirmed its particular importance in the face of the complex developments of the COVID-19 epidemic.
AI technology has been identified by the Ministry of Science and Technology as an application for post-pandemic economic recovery, he said, adding that his ministry should promote the application of AI as a solution for link research and application, national and international organizations in this field.
Vietnam is establishing an ecosystem of AI startups to attract venture capital funds. With the support of these domestic and foreign funds, AI can truly become one of the key technologies, promoting Vietnam's development as a regional center for applied AI research.

VNA/CVN
We want to give thanks to the writer of this post for this amazing content

Application of artificial intelligence in all areas


Check out our social media profiles and other related pageshttps://www.ai-magazine.com/related-pages/