Anyline Launches First Tire Tread Depth Scanner for Smartphones at SEMA 2022
Home
AI Projects
Anyline Launches First Tire Tread Depth Scanner for Smartphones at SEMA 2022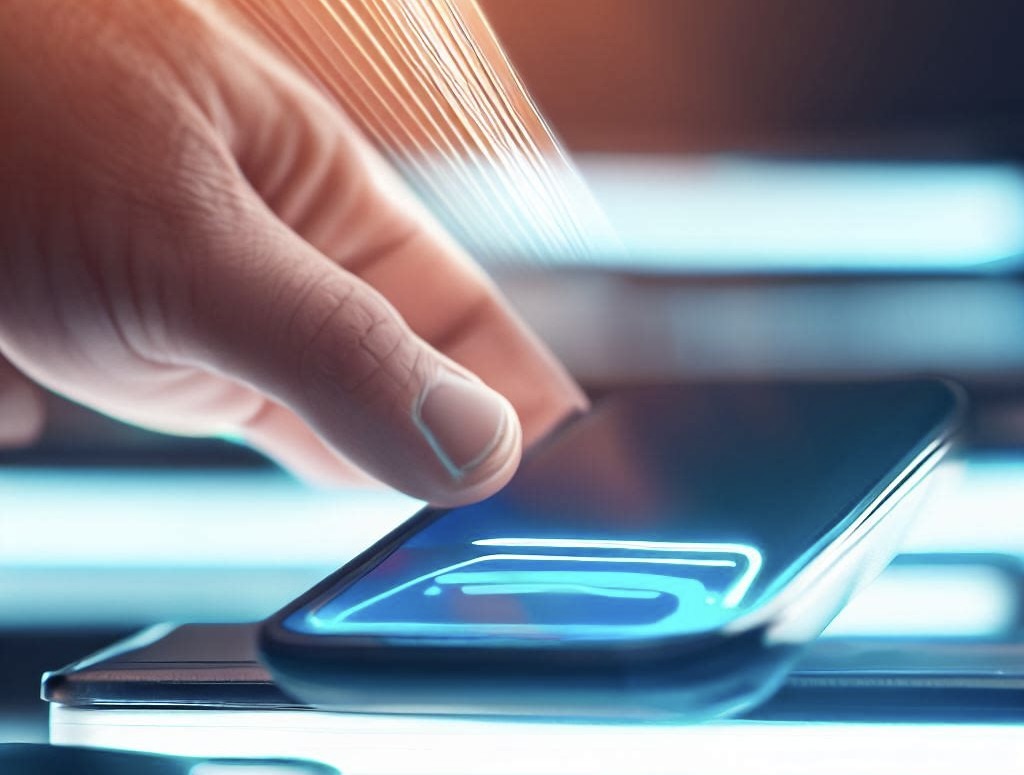 November 2, 2022

ai-magazine
Anyline, the world leader in mobile data capture and artificial intelligence, today launches the first tire tread depth scanner that works on any smartphone or mobile device with a digital camera. This cutting-edge software innovation has the potential to completely transform the automotive sector by providing a precise and dependable method for measuring tire tread depth. The product will be unveiled at a press conference to be held on November 2 at SEMA Show 2022 Vegas.
The process of measuring tire tread wear necessitates the utilization of custom-designed analog or digital instruments, employed by technicians to meticulously inspect the grooves of each individual tire. This particularly slow and tedious process leaves room for data entry errors and inconsistent measurements, costing tire retailers hundreds of millions of euros each year, in addition to risking endangering driver safety.
Anyline's revolutionary tread scanner works simply by pointing the camera of any standard mobile device at the tread to be measured. Using state-of-the-art computer vision and artificial intelligence technology, a 3D model of each tread is created, giving an accurate digital measurement, which can be instantly stored and shared with customers. This software solution can be integrated into mobile applications intended for professionals or consumers. Tire technicians and customers can scan tire treads without special training and get consistent, objective results.
The digital transition has revolutionized automotive safety standards over the past decade, but tire maintenance remains stubbornly anchored in the analog age, says Lukas Kinigadner, CEO and co-founder of Anyline. The consequences of this situation are significant. According to the NHTSA (National Highway Safety Administration), there have been more than 11,000 crashes on American roads in 2021 which are the direct consequence of faulty tires. At Anyline, our mission is to replace outdated analog measurement procedures with state-of-the-art digital data capture techniques, revolutionizing tire inspections. Our cutting-edge approach not only streamlines the process, making it quicker and more efficient but also enhances safety for motorists.
Anyline entered the automotive market in 2020 with the launch of the first DOT/TIN tire scanner. This solution created in partnership with Discount Tirethe world's largest independent tire and rim retailer, has enabled their technicians to digitally capture vital tire data in seconds, with dramatically increased accuracy.
We are excited to hear about the next developments from Anyline as they continue to push the boundaries of what can be done in terms of mobile data capture technology, said Tom Williams, Chief Experience Officer at Discount Tire.
Anyline is ready to apply its mobile measurement technology to use cases in the automotive sector, as well as other sectors such as retail, logistics, and healthcare. By allowing users to measure and read every type of data with a simple mobile device, Anyline seamlessly connects the physical and digital worlds and makes datafication possible for everyone.
About Anyline
Inaugurated in Vienna, Austria back in 2013, Anyline swiftly ascended to become a dominant force in the realm of mobile data capture, solidifying its position as a market leader. Leveraging the latest artificial intelligence applications, Anyline makes any mobile device able to process handwritten characters and barcodes in real-time, even offline.
Anyline's mobile scanner technology, powered by artificial intelligence, is used by leading automotive aftermarket manufacturers and retailers to scan tire sidewall and vehicle data, including codes DOT tires, vehicle identification numbers (VIN), license plates and barcodes using a standard mobile device or a camera-equipped TPMS.
Anyline's mobile data capture technology ensures full compliance with CCPA and GDPR regulations, safeguarding the collected data securely on the user's device. It thus eliminates any risk of compromising the integrity of the data. Not only is it more accurate than manual data entry, but it is also 20 times more efficient. Renowned for their reliability and accuracy, these scanning systems have earned the trust of major brands like PepsiCo, Discount Tire, and IBM, along with national governments and esteemed organizations like the United Nations.
Get regular updates on data science, artificial intelligence, machine