China: an artificial intelligence becomes the CEO of a firm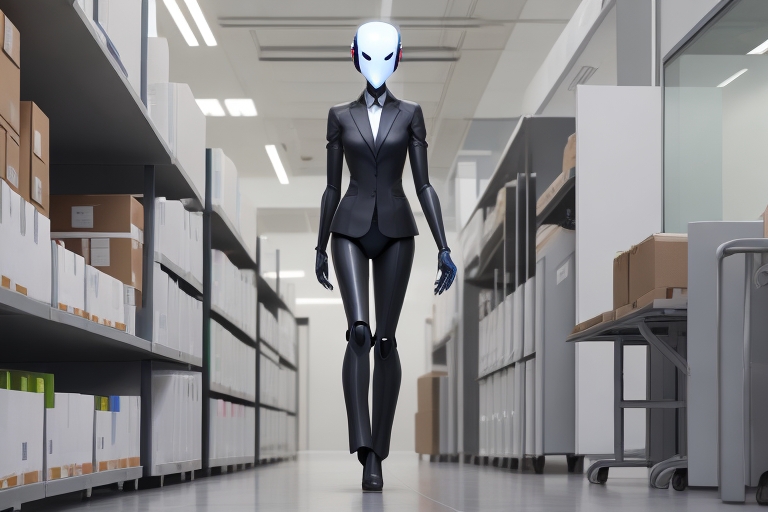 A Chinese company made up of several thousand employees has just elected a woman as its head! The announcement could have been hailed as a step forward for gender equality…except the new CEO of NetDragon Websoft is actually a female robot driven by the artificial intelligence Tang Yu.
Artificial intelligence as CEO, China sets a world first
NetDragon Websoft is not a known company in our latitudes. In China, however, she is the creator of the application download platform 91 Wireless, sold in 2013 for 1.85 billion dollars, or successful multiplayer games showcasing Western licenses such as Disney and Transformers. The Fuzhou-based company has subsidiaries where thousands of employees are located. And since September 2022, the branch of Fujian NetDragon Websoft now has a leader in artificial intelligence Tang Yua first in the world.
The use of AI in business is not new. Of Facebook recently made the news by dismissing dozens of employees sometimes for obscure reasons. On the side of Google, the firm also uses its own artificial intelligence to develop its projects. Already in 2017, NetDragon Websoft employed the AI Tang Yu as an employee. Created for their video games at the base, it must now demonstrate to the Chinese company's customers that artificial intelligence is relevant in the business environment. Clearly, the appointment of Ms. Tang Yu as head of Fujian NetDragon Websoft is not a surprise, but a continuity, even a promotion.
The advantages of such an appointment according to NetDragon Websoft

According to the Chinese company, the advantages of a CEO driven by artificial intelligence are multiple. NetDragon Websoft claims that decisions are streamlined, unbiased, and faster. Ms. Tang Yu also centralizes all the company's data. It can analyze and use them to make the best decisions.
However, we imagine that these good decisions were certainly programmed by intelligence in the flesh and in neurons. In addition, his powers as CEO are limited, because there is no legal basis for an AI to run a business, let alone sign contracts. With this world premiere, the marketing blow remains enormous for NetDragon Websoft that China.
The artificial intelligence of NetDragon Websoft also fits directly into the company's metaverse strategy. Madam Tang Yu is not intangible. She has a face, a voice, and an identity. Plus, an AI CEO has other perks that would make real bosses green with envy. She works all the time, with no vacation (except in case of maintenance). She doesn't ask for salaries, raises, and golden parachutes. For sick leave, however, Mrs. Tang Yu is unfortunately not immune to viruses…
Get regular updates on data science, artificial intelligence, machine