Five reasons why the cloud is important for entrepreneurs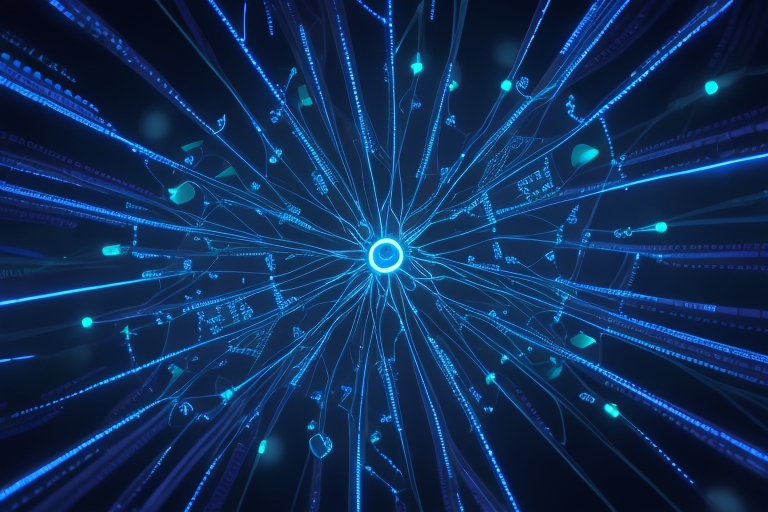 November 2, 2022

ai-magazine
1. Innovate at the speed of the greatest
Leaving "on-site" IT in favor of the cloud means bringing your SME into the big leagues by providing it with the same tools as the giants of the CAC 40 of the most successful start-ups. "The cloud is a business accelerator," says Amélie Véron, France sales director at Amazon Web Services (AWS). Even with limited IT teams, VSEs-SMEs can develop their own applications based on cutting-edge technologies such as artificial intelligence, machine learning, or even access to databases. directly available in the cloud. These advanced technologies can meet the needs of each organization: efficiency of the sales force, creation of new products and services, deployment of activity in new markets, etc.
With the cloud, technology is no longer a barrier. On the contrary, it stimulates innovation and makes companies more agile. To help VSEs-SMEs take the plunge, AWS offers local support thanks to a national network of 200 partners who are experts in the cloud and in the challenges of French companies.
2. Gain agility by reducing costs
For all companies, the cloud rhymes with savings: no investment in infrastructure, no maintenance, elimination of the risk of breakdown and immobilization of services… In addition, pay-as-you-go offers unique flexibility to entrepreneurs, who have computer power always perfectly sized to their needs. Spikes in traffic are absorbed instantly by the cloud. "There is nothing worse than seeing your website crash because of a peak in connections that a traditional infrastructure cannot absorb." It is for this reason in particular that TheFork, the European leader in online restaurant reservations, has migrated its IT infrastructure to AWS. Incidentally, performance has been improved by 30%, and TheFork can now absorb a doubling of traffic while focusing more on innovation. All AWS services operate on a pay-as-you-go model, which allows you to take advantage of very advanced technologies and features at a lower cost.
3. Expand internationally
With data centers like AWS spanning 27 regions worldwide, expanding your business to Europe, Asia, the Americas, and beyond is just a few clicks away. No longer do you need to invest in infrastructure in every target country; the cloud takes care of it all. Data Dome, a leading player in cyber defense for e-commerce sites, is a shining example of the cloud's global reach. Thanks to AWS, they have achieved a remarkable global presence, bringing them closer to their customers and users in various corners of the world. Gilles Walbrou, the technical director, emphasizes that this proximity translates to top-notch performance for their customers' websites. With their detection engine located near the web servers, the latency between the two is minimal, enabling them to process requests in real time and act instantly on traffic.
4. Ensure security and compliance
The AWS Cloud is designed to meet the most demanding local certifications or regulations. Whether it's the famous European GDPR, the CCPA in California, the "Health Data Host" (HDS) certification, ISO 27000 (management of information systems), or even SOC 1 and 2 (security of financial transactions ), the compliance of each AWS customer is facilitated.
AWS has also announced enhanced commitments regarding the protection of customer data, such as contesting requests from law enforcement authorities relating to customer data, whenever they are in conflict with the laws. European and local. In addition, AWS has declared 52 services under the Data Protection Code of Conduct of the Cloud Infrastructure Service Providers Europe (CISPE Code), a code of conduct validated by the CNIL in June 2021. "This provides independent verification and added assurance to AWS customers that the use of our cloud services is GDPR compliant."
Finally, regarding the concerns of losing ownership of its data, AWS has introduced a differentiating specificity: it prevents all employees from accessing its customers' data and offers advanced encryption solutions. "Your customers are our top priority, and we take their data privacy seriously. Rest assured that their data remains completely secure and confidential. Even in the rare event of a US judge requesting access to a French company's data under the CLOUD Act (which, by the way, we have demonstrated in our semi-annual reports not to happen), we would only be able to provide encrypted data. This means that even if such a request were made, the data would remain completely unusable and inaccessible. We are committed to upholding the highest standards of data protection and ensuring that your information remains safe in our hands."
5. Save energy, reduce your carbon footprint
The cloud is also a vector of responsible development: pooling and therefore optimization of data centers, electricity supply from renewable sources (100% by 2025), and performance of AWS chips which reduce computing time and therefore energy consumption to reach the same result… A study by the 451 Institute affirms that the AWS cloud consumes up to five times less energy than the average data center of a European company.
In addition, the computing power of the cloud makes it possible to operate applications beneficial to the environment in a frugal logic. For instance, GreenCityZen helps local authorities save 41% of water for watering green spaces using sensors capable of adjusting watering programs according to plant needs. Greencityzen also offers solutions to operators of sewerage or rainwater networks to reduce pollution or waste discharges into the natural environment (rivers, sea). Beyond the environmental benefit, these fleets of sensors make it possible to switch to a so-called "carbon-free" mode of operation, significantly reducing travel (50 to 75% travel avoided). All this, using a network of environmental sensors whose growing data volume would be difficult to process with a traditional infrastructure. By using AWS, GreenCityZen doubled its number of environmental sensors, while simultaneously reducing its infrastructure costs by more than 250% in a matter of months.
For these multiple reasons, the cloud is now a necessity for any company wishing to adapt to ever more competitive markets and innovate at a lower cost. The subject is no longer to question the advisability of migrating to the cloud but to define the architecture that will best serve the business by explaining to employees how the cloud will allow them to do more. So many questions to discuss with a major player in this technology, like AWS.
Get regular updates on data science, artificial intelligence, machine