Foxconn and Nvidia Collaborate to Create 'AI Factories'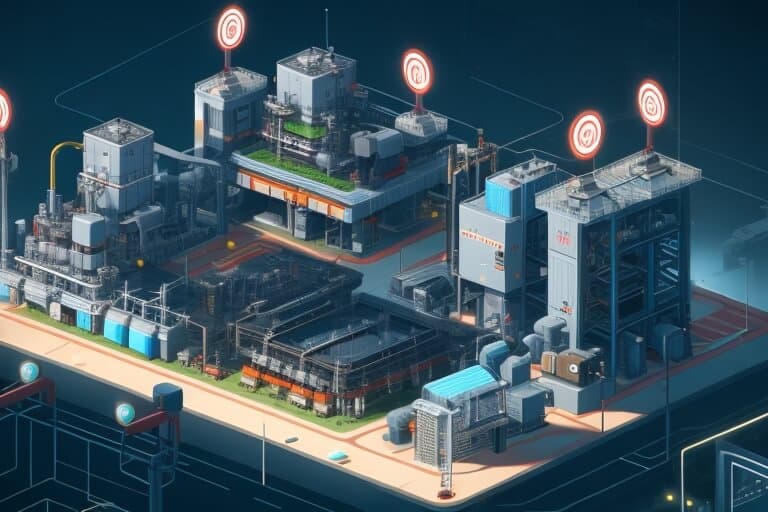 On Wednesday, Foxconn, the prominent Taiwanese technology powerhouse, and Nvidia, a leading hardware company from the United States, announced their collaborative venture aimed at establishing cutting-edge "AI factories." These advanced data processing centers are set to revolutionize the production of next-generation products, most notably electric cars.
Foxconn, recognized as the world's largest contract electronics manufacturer, has long been a key player in the assembly of various high-profile brands' gadgets, including Apple's iconic iPhone. However, the company has ambitious plans to diversify beyond its traditional electronics assembly domain, and it has been actively exploring the fiercely competitive but rapidly expanding electric vehicle sector by unveiling concept cars during its annual "Hon Hai Tech Day" events in recent years.
This year's event, inaugurated by Foxconn's Chairman Young Liu and Nvidia's CEO Jensen Huang, was marked by a significant revelation. The two companies joined forces to introduce a "new class of data centers designed to power a wide spectrum of applications."
Nvidia, based in Silicon Valley, earned its reputation by pioneering graphics processing units (GPUs), initially developed as a vital component in the world of modern video gaming. However, GPUs have evolved into a fundamental pillar in the rapid advancement of generative artificial intelligence.
Liu enthusiastically proclaimed on stage alongside Huang, "Together, we will accelerate the entire industry's transition into the new AI era."These innovative "factories" are slated to encompass various elements, including the digitization of manufacturing and inspection workflows, the development of AI-driven platforms for electric vehicles and robotics, and an expanding range of language-based generative AI services, according to Nvidia.
Huang emphasized that Foxconn possesses the requisite expertise and global scale to establish AI factories worldwide. If successful, Foxconn's clientele will be able to harness these systems to provide generative AI services and utilize simulation techniques to train autonomous entities, such as industrial robots and self-driving vehicles.
This announcement came just a day after the United States unveiled stricter restrictions on the export of state-of-the-art chips to China, as part of its ongoing efforts to counter Beijing's advancements in cutting-edge technology, which are perceived as a national security concern by Washington.
Nvidia, having previously supplied chips to China, found itself significantly affected by these new regulations. China has historically been a major supplier base for numerous contract electronics manufacturers, including Foxconn, and the announcement of these export restrictions led to a substantial drop in Nvidia's share price on Wall Street on the preceding Tuesday.
Nvidia acknowledged that the newly imposed rules by the US Department of Commerce might necessitate the company to reevaluate and potentially relocate certain operations from one or more of the affected countries.
Get regular updates on data science, artificial intelligence, machine