Kneron introducing the KL730 Auto-Grade NPU Chip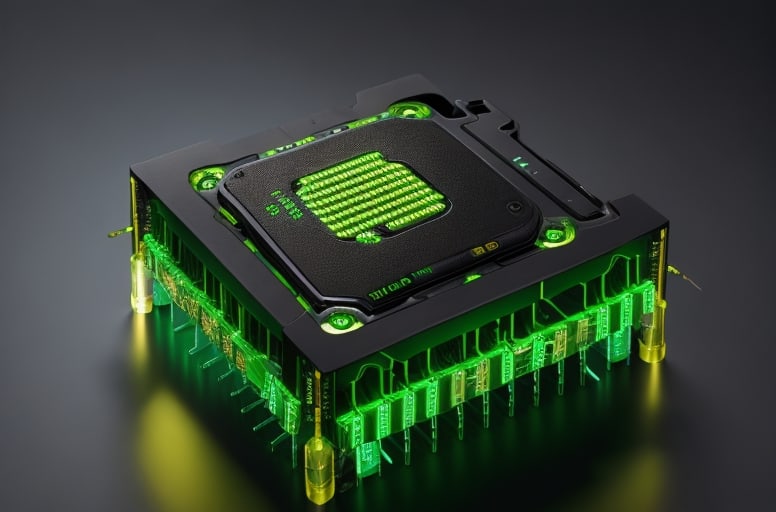 August 16, 2023

ai-magazine
Backed by Qualcomm, Kneron has revealed its latest pioneering neural processing unit (NPU) chip, the KL730, poised to reshape the landscape of edge AI. The KL730 NPU chip, tailored for automotive applications, is equipped with an integrated Image Signal Processor (ISP) and guarantees to deliver efficient and secure AI capabilities across a diverse array of use cases. These range from enterprise-edge servers to smart home devices and advanced driver assistance systems.
Setting itself apart as an innovative breakthrough, the KL730 is meticulously crafted to cater to artificial intelligence demands. Kneron's hallmark energy-efficient and secure technological advancements take center stage. The chip showcases a cutting-edge peripheral interface seamlessly interlinking various digital streams such as images, videos, audio, and millimeter waves. This dynamic interconnectivity unlocks the doors to multifaceted AI applications spanning various industries.
A notable highlight of the KL730 is its effective addressing of a critical bottleneck in the proliferation of AI technology: the exorbitant energy consumption associated with conventional hardware. By achieving an impressive 3-4x surge in energy efficiency compared to its predecessors, the KL730 makes a bold claim of being up to twice as energy-efficient as major rivals in the industry.
Albert Liu, the visionary behind Kneron and its CEO, commented: "The realm of AI mandates dedicated chips with an architecture that redefines conventions. Mere adaptation of existing technologies, like GPU chips for graphics, falls short."
The KL730 truly stands as a game-changer for edge AI. With unmatched efficiency and seamless support for transformer neural networks, it empowers users across sectors to fully harness AI's potential while upholding data privacy and security. Kneron, a steadfast proponent of edge AI, champions autonomy from cloud connectivity and continuously elevates security features through a series of lightweight yet scalable chips.
In 2021, Kneron showcased the KL530, a trailblazing edge AI chip that forms the backbone of transformer neural networks, integral to GPT models.
The KL730's integration into the lineup augments the base-level computing power, ranging from 0.35-4 effective tera operations per second. This expansion facilitates the support for cutting-edge lightweight GPT large language models, including nanoGPT. A standout feature of the KL730 is its pivotal role in transforming AIoT security, enabling users to operate GPT models either partially or entirely offline.
By harnessing Kneo, Kneron's proprietary secure edge AI network, the KL730 empowers AI to reside within users' edge devices, offering heightened control over data privacy. The implications span across sectors, from enterprise servers to vehicles and AI-driven medical equipment. Enhanced security fosters seamless interconnectivity between devices while safeguarding privacy. For instance, engineers can design novel semiconductor chips without exposing confidential data to major cloud providers operating data centers. Since its inception in 2015, Kneron has consistently garnered praise for its adaptable NPU architecture and secured recognition, including the esteemed IEEE Cas Society's Darlington Award for revolutionary technologies.
Kneron caters to a diverse clientele across AIoT, security, automotive, and edge server applications. Esteemed entities like Toyota, Quanta, Hanwha, and Dessmann have entrusted Kneron to propel their technological evolution.  Companies eager to explore the potential unleashed by the KL730 need not wait long, as Kneron assures that samples will be accessible in the near future.
Get regular updates on data science, artificial intelligence, machine