Snapdragon Summit 2022, Qualcomm prepares the future of the smartphone
Home
AI Projects
Snapdragon Summit 2022, Qualcomm prepares the future of the smartphone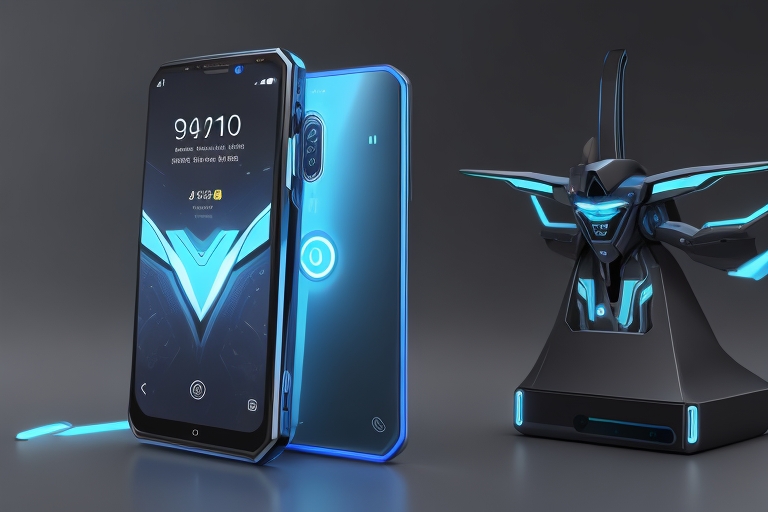 November 16, 2022

ai-magazine
It was at Snapdragon Summit 2022 that Qualcomm just launched its new high-end SoC, the Snapdragon 8 Gen 2. Qualcomm's annual event takes place earlier this year. Usually, it is necessary to wait until the beginning of December to have the novelties that the founder of San Diego prepares for the following year. This year, it's in the middle of November, still in Hawaii, that Qualcomm has just announced its new SoC for high-end and premium smartphones in 2023. Unsurprisingly, here is the successor to the Snapdragon 8 Gen 1 which does not is other than the Snapdragon 8 Gen 2.
Snapdragon 8-Series
A little throwback to last year's announcement where Qualcomm decided to change the references of its SoCs from three digits to a single digit. So exit the 865 and 888 for the 8-Series. And of course, by extension, the 7-Series, 6-Series, and 4-Series depending on the positioning. We also remind you that Qualcomm now communicates much more about the Snapdragon brand and is no longer Qualcomm Snapdragon. All these changes were not made in all innocence but were part of a strategy to better prepare against the competition and therefore to be more competitive in the eyes of the general public. We don't forget that the competition at Apple is now called the M2, and at Google, it's the Sensor G2.
Snapdragon 8 Gen 2, the new top of the range
Well, we agree, it's not super original and predictable since Qualcomm's new SoC is none other than the Snapdragon 8 Gen 2 and it succeeds the Snapdragon 8 Gen 1. Because we are in 2022, the bulk of the effort of the American giant is structured around Artificial Intelligence. Partner manufacturers have already come forward and we can count new products from the following brands: Asus Republic of Gamers, Honor, iQoo, Motorola, Nubia, OnePlus, Oppo, RedMagic, Redmi, Sharp, Sony, Vivo, Xiaomi, Meizu or ZTE.
Moreover, to our great surprise, the first models will not arrive next year but from the end of this year (probably in China, we are not getting carried away). Now, to be honest, the sheer power of the current generation far exceeds our day-to-day needs. The advantage of even more power is that the developers will be able to offer us much more in terms of experience. All that's left to do is wait.
"We are happy to bring our users even more possibilities. We developed Snapdragon 8 Gen 2 with users at the center and the new Snapdragon will revolutionize flagship smartphones in 2023," said Chris Patrick, Senior Vice President of Mobile Handsets.
What's New in Snapdragon 8 Gen 2?
In recent years, novelties have started with Artificial Intelligence. Also, this year, Qualcomm's AI engine is getting a name, the Snapdragon Smart. It is the 8th generation of Qualcomm's AI engine which integrates a new Hexagon processor which allows AI performance of up to 4.35x more than the previous generation which is already 4x more efficient than the generation before. But that's not all since it's the first time that Qualcomm supports INT4 and therefore, it's the first time on a mobile device. To put it simply, because it's still super technical, it allows you to process even more information.
Another important and non-negligible sector for a high-end and premium smartphone is photo and video. Also, the Snapdragon 8 Gen 2 introduces the Snapdragon Sight platform which integrates a whole host of technologies in order to offer the best possible photos. We start with semantic recognition which uses AI to contextualize the scene. Suddenly, the Snapdragon 8 Gen 2 is able to independently recognize faces, hair, clothing, skies, and much more. Suddenly, with such recognition, each element can be optimized separately. This promises a real breakthrough in the world of photography, especially with the partnership with Adobe.
Who says the new SoC also says support for new sensor sizes up to one inch? But that's not all, the Snapdragon 8 Gen 2 is capable of supporting Sony's new Quad Digital Overlap HDR technology or the brand new Samsung ISOCELL HP3 200 Megapixel sensor. Added to this are the first photo sensors specially developed for Snapdragon SoCs. And finally, that's not all since the Snapdragon 8 Gen 2 is also the first Snapdragon to integrate the AV1 code which allows the playback of content in 8K HDR at 60fps. Impressive.
We've seen it for some time, sound has become an important part of a smartphone, and without surprise, the Snapdragon 8 Gen 2 is no exception to the rule with the Snapdragon Sound platform which integrates support for surround sound, spatial sound with head tracking, "Lossless" content streaming at 48kHz and an estimated latency of only 48ms.
 Qualcomm 
And finally, we end with the gaming part with the in-house platform, the Snapdragon Elite Gaming, which is still evolving with real-time Ray-Tracing. Yes, we are talking about Ray-Tracing on a smartphone! Qualcomm announces that the Snapdragon 8 Gen 2 is the first SoC optimized for the Unreal Engine 5 engine. The new Adreno GPU thus offers 25% more performance with 40% more efficiency in energy consumption.
And who says gaming also says network, and if we obviously find the new Snapdragon X70 5G modem which allows the use of AI to better associate speed, latency, or even energy consumption, the Snapdragon 8 Gen 2 allows you to use two 4G/5G/5G+ SIMs simultaneously. And finally, yes, we also have WiFi 7 support, we didn't even have time to get used to WiFi 6 and WiFi 6e so we are already switching to WiFi 7. For info, WiFi 7, c is twice as fast as WiFi 6.
Adobe, partner of choice for Qualcomm
As mentioned above, Qualcomm is targeting the mobility market in general. Also, the competition for the American founder is more akin to Apple Silicon M1 and M2 from Apple for example than the Axx Bionic SoCs found in iPhones. Qualcomm will therefore continue to develop smartphones but also PCs. Also, it was during this Snapdragon Summit that Qualcomm has just announced that it will continue its partnership with Adobe in order to bring Adobe Fresco and Adobe Acrobat natively to Windows PCs with a Snapdragon SoC.
This is not new in absolute terms since Adobe had already ported Adobe Photoshop and Adobe Lightroom previously. The partnership is not limited to bringing its applications to devices running Snapdragon, but the publisher will help the founder to develop Virtual Reality, Mixed Reality, and Augmented Reality projects.
"Snapdragon continues to deliver premium experiences across multiple categories, always with the end user at the center to enable them to get the most out of their creations across their devices," said Alex Katouzian, SVP & GM, MCX, Qualcomm Technologies. "Together with Adobe, we will bring the world's most advanced creative tools to Snapdragon-powered devices to create the experiences of tomorrow."
Get regular updates on data science, artificial intelligence, machine