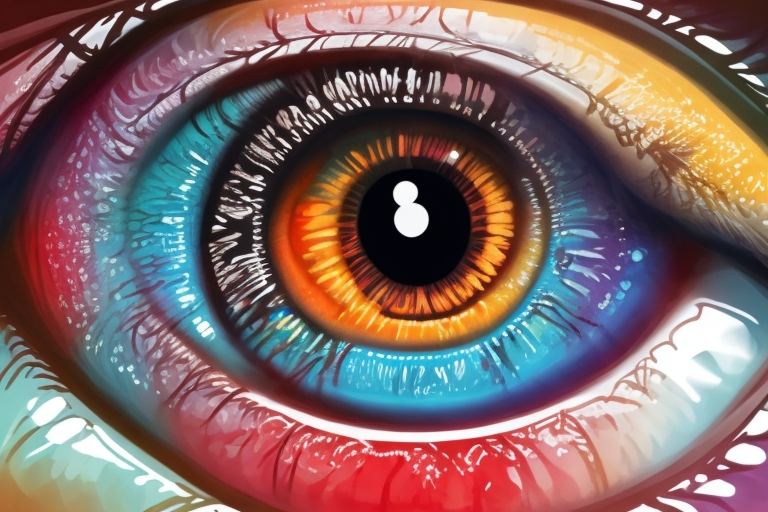 November 26, 2022

ai-magazine
Ingeborg Stalmans is a doctor of ophthalmology and director of the ophthalmology research group of the KULeuven and the Glaucoma Clinic at the Leuven. His specialty and his research focus on glaucoma.
Ingeborg Stalmans trained at KULeuven. In particular, she carried out a post-doctorate in the laboratories of professors Carmelite and Colleen. His thesis focused on the role of VEGF in retinal angiogenesis and in the DiGeorge syndrome pathogen. For this work, she obtained the GSK price and published articles in several renowned scientific journals. She benefited for fifteen years from a research mandate FWO (Flemish equivalent of the FRNS).
His ophthalmology research group has the motto "The eye and the retina as a window on the rest of the body". It, therefore, uses the retinal image to detect ocular diseases, but also cardiovascular diseases or those linked to dementia. On this subject, it initiated the consortium ADMIRE (Alzheimer's Disease Detection using Multimodal Imaging of the Retina) with the aim of developing a retinal imaging tool to detect and monitor Alzheimer's.
Regarding cardiovascular diseases, Ingeborg Stalmans is part of the multidisciplinary consortium ENRICHED which explores the potential of retinal vascular parameters to identify microvascular dysfunctions and understand their processes. In this research, artificial intelligence is used to exploit all the data generated.
Artificial intelligence is also used in Ingeborg Stalmans' research on glaucoma. In particular, she was the promoter of an algorithm project that can detect glaucoma from photos of the optic disc. At the start of 2022, the work of Ingeborg Stalmans and her team made it possible to develop the Mona spin-off in collaboration with the Flemish Institute for Technological Research Vito. This device is beginning to be marketed in Europe. It makes it possible to detect diseases of the retina and the optic nerve thanks to a camera and the processing of data by artificial intelligence. The detection mainly concerns diabetic retinopathy and glaucoma, two diseases that are common but not sufficiently diagnosed at the early stage.
Note also the support of the Braille League via the Fund for Research in Ophthalmology (FRO) and VITO for the project BEGONIAdedicated to the creation of a database that will allow the development of software applicable to the detection of glaucoma.
Ingeborg Stalmans has received several awards including that of Ophthalmology Research Fund (FRO) and the Pfizer Award for Glaucoma Research. She is treasurer and member of the executive committee of the European Glaucoma Society. She is also part of the World Glaucoma Association (WGA), of the Royal Academy of Medicine and is president of the Belgian Glaucoma Society.
Discover the video from Journal The Ophthalmologist devoted to Ingeborg Stalmans and her report on the ultrasound treatment method for glaucoma (Ultrasound Ciliary Plasty UCP).
Get regular updates on data science, artificial intelligence, machine