Bringing digital intelligence closer together to reduce our ecological footprint
Home
AI Projects
Bringing digital intelligence closer together to reduce our ecological footprint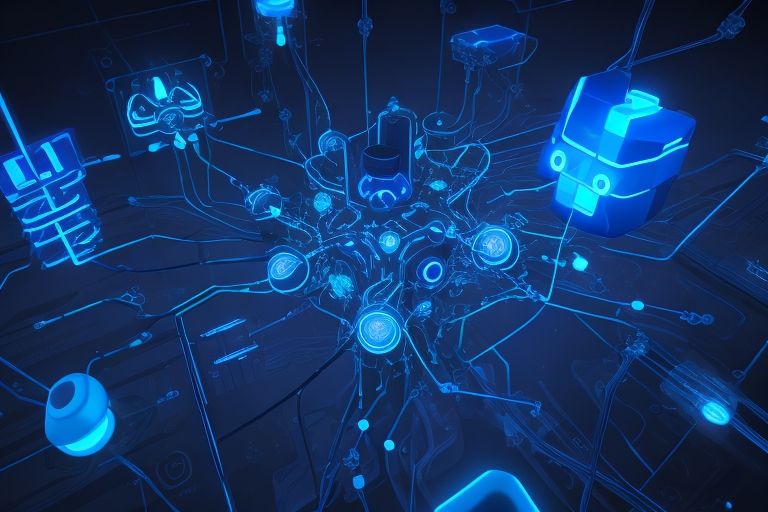 November 22, 2022

ai-magazine
Professor Réjean Fontaine will lead the project " Distributed digital intelligence network: development of disruptive and low-cost microsystems for edge data processing ". What if an object or facial recognition on your phone was done directly on your device instead of going for a walk in the cloud, would you see a difference? Maybe not. Yet bringing the intelligence behind this operation directly into the devices would have a major impact on important factors, including information security and energy efficiency. It may well be decked out with the adjective "artificial", but this intelligence will transform our daily lives in a thousand and one ways over the next ten years, according to several experts.
Professor Réjean Fontaine, from the Department of Electrical and Computer Engineering, is currently directing a large-scale project which is receiving a grant in the order of $17.2 million from the Canada Foundation for Innovation (CFI) and of the Government of Quebec. This project, which brings together 5 Quebec institutions, is called "Distributed digital intelligence network: development of Disruptive and low-cost microsystems for peripheral data processing". He wants to enable researchers to use this infrastructure to bring intelligence closer, directly to devices, instead of having information travel hundreds or thousands of miles to the cloud. And to succeed in doing this, we must develop complex and ultra-sophisticated microsystems. This is where this multidisciplinary team comes into play.
It's true that about 10 years from now, artificial intelligence, or AI, will help solve some of humanity's most pressing problems. By distributing AI directly in small objects, we will observe real advances in many applications, such as image recognition, automated driving of automobiles, automated agriculture, and the electrification of transport, to name a few. Everything will then be smaller, more powerful, more efficient, and smarter, but less expensive and less energy-consuming. – Rejean Fontaine
This last aspect is not negligible: in fact, as the research works are basically aimed at minimizing the exchange of information, we will succeed in reducing the rather too-deep ecological footprint generated by the current phenomenal quantity of data traveling through Internet networks. We expect to exceed the zettabyte in terms of annual data transfer in 2030… A zettabyte is 21 zeros; that's a billion terabytes!
The distributed digital intelligence network (also called D2IN) will actually make it possible to set up the infrastructures to meet all these needs. It aims to develop next-generation edge computing hardware and firmware for edge signal processing.
The research team will design microsystems capable of processing data locally, closer to the source, and networking them without interacting with the cloud, summarizes the professor. The infrastructure developed by this project will make it possible to simultaneously coordinate the design, manufacture, and even calibration of very complex and heterogeneous microsystems. We will then continue further with the addition of onboard AI and signal processing, as well as energy-efficient communication links, such as 5G and 5G+.
Combination of forces
The D2IN project brings together five universities offering complementary expertise:
the Université de Sherbrooke for its expertise in the design of nano- and microsystems, telecommunications, and artificial intelligence;

the École de technologie supérieure for its expertise in IoT (Internet of Things), radiofrequency circuits and flexible electronics;

McGill and Concordia for photonic AI;

and the University of Quebec at Trois-Rivières for the networking of antennas and transmission.
Sherbrooke: attractive mode of operation in research
The planned expansion of the Interdisciplinary Institute for Technological Innovation (3IT) will make it possible to accommodate the vast majority of the infrastructure necessary for the implementation of this project and to align the conditions for successful testing at different scales. This major project is also part of direct support for the integrated innovation chain, – from the Institut quantique to the MiQro Innovation Collaboration Center (C2MI) through 3IT -, but also to the entire Quebec ecosystem of digital and quantum microtechnologies, including the two new innovation zones recently put forward by the Quebec government.
What is particular to UdeS and which contributes to its highly enviable position in research is, I think, its culture, says Réjean Fontaine. Here, we do not fight between colleagues. Collaboration is ubiquitous and quite natural, and it's such an important factor in getting things done. Before the pandemic, there were approximately 350 students attending 3IT. We are now heading towards 500. And it will continue to increase. I'm not afraid to say that our modus operandi is attractive to the research community.
Only Canadian network that highlights ethical and socio-environmental aspects
The UdeS brings with it solid experience in the design of nano- and microsystems (sensors, data acquisition systems, telecommunications) and their microfabrication. The team's technical goal is to reduce the latency, power consumption, size, and price of smart devices. But we add to this objective another less technical but just as important: to train the next generation of highly qualified personnel sensitive to sustainable socio-environmental development. D2IN is also the only network in Canada that simultaneously considers the ethical and socio-environmental aspects related to the design of distributed intelligent microsystems.
If I allow myself to dream, project the researcher, and one day have an infrastructure supporting research on networks of microsystems distributed throughout Quebec would be a great success. In the shorter term, we will be able to see spinoffs, we hope, in the intelligence that we will propose to improve several objects that are part of our daily lives. A pint of milk telling your cell phone to buy another? Why not!
Get regular updates on data science, artificial intelligence, machine