Magic Eraser: remove distracting elements from a photo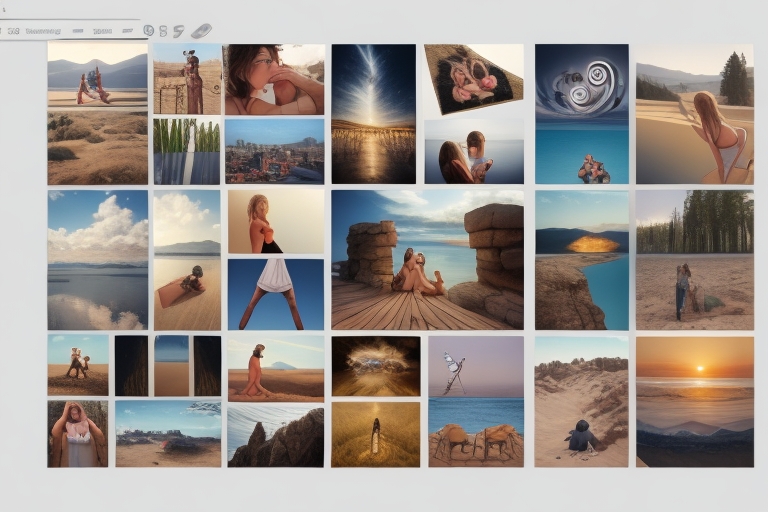 March 24, 2022

ai-magazine
To beautify our photos, there are many solutions today. However, some of them require skills to perform certain tasks, I am thinking in particular of the famous Photoshop photo editing software. Therefore, if you don't have the time or inclination to learn photo editing techniques, I suggest you instead turn to ready-to-use online solutions. In this sense, I wanted to present to you today a magic eraser-free online tool capable of removing distracting elements from your photos. To learn more about this tool and how it works, I invite you to continue reading this article.
Remove objects from a photo with this free online tool
A picture is worth a thousand words! A good reason to perfect it is to make it the harbinger of a specific message or to make it a flawless souvenir. We certainly can't count the number of times we've felt like editing a photo. In other words, everyone does it, or at least feels like it. But, there is no shortcut to get the result you want. Unless you delete this photo once and for all.
Fortunately, a magic eraser came as the solution allowing perfect photos. In other words, you will be able to bring out the photos that you have sworn not to post because of an element or an object that is in the background. It is a simple tool that succeeds where many other software have failed.
Indeed, Magic Eraser is not the first online tool that is in theory capable of achieving such a feat. Before him, many tools have been tried without maintaining image quality and were convinced by the final rendering. But it is a very effective option if you want to do things perfectly.
Based on artificial intelligence, Magic Eraser offers you the possibility to rid your photos of all compromising representations. In other words, it makes it possible to erase or remove any distracting element or object in a photo.
Finally, note that Magic Eraser is a 100% free tool and does not require any registration to use it. Moreover, it is a tool that can be used unlimitedly and in any web browser. It is a completely secure tool that does not store any photos on these servers.
Magic Eraser is a game-changer in that it can fix flaws anywhere in your photo. Only powerful software, used by professionals, can be able to provide results of this size. These include the very popular Photoshop. But you know that this software cannot be mastered perfectly by everyone. And even if it did, it is a very complex software that will take you a lot of time.
For its part, Magic Eraser surprises with its simplicity and speed. In other words, Magic Eraser is a simple tool with which you can eliminate elements you don't want in your photo. All you have to do is upload the photo you want to edit to get started. Then you choose the bit you want to remove and that's it! To get your new image in your gallery, just upload the result. This all happens in seconds and the finished product is simply mind-blowing.
To remove unwanted content from a photo with Magic Eraser, do the following:
Start by going to the Magic Eraser's official website.

From the site's home page, click on the "

Upload Image

to upload your photo to edit.

Once your photo is uploaded, select the size of the brush that will act as the eraser. To do this, move the slider left or right depending on the desired size.

Now all you have to do is select the element(s) you want to erase from your photo. Note that the tool offers an "Undo" button that allows you to go back and an "Original" button that allows you to compare your photo before and after correction.

Finally, as soon as you have obtained the expected result, click on"

Download

to upload your corrected photo/image. You will notice that the size of your photo is smaller than the original one. Again, don't panic, there are online tools like Waifu2x or ImgUpscaler that allow you to enlarge an image without losing quality.
What you must remember
Magic Eraser is a very powerful online tool to remove unwanted objects or other elements from a photo. Upload an image, mark the items you want to remove, and upload the patched image. The whole process is done in seconds! Plus, no photo editing skills are needed.
Get regular updates on data science, artificial intelligence, machine