Marco Tinelli (Redpill): "Redpill will launch a data monetization platform with one of the largest French e-merchants"
Home
AI Projects
Marco Tinelli (Redpill): "Redpill will launch a data monetization platform with one of the largest French e-merchants"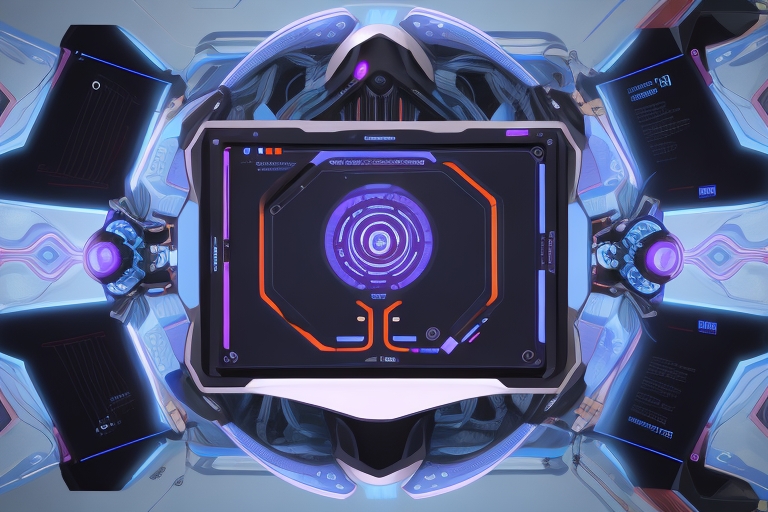 October 13, 2022

ai-magazine
A start-up incubator with large groups, Redpill is already unveiling its ambitions for 2023: attacking the market for virtual receipts and artificial intelligence services for businesses.
JDN. Redpill is behind dozens of start-ups and data marketing and e-retail media platforms, including RelevanC, which you launched in a joint venture with the Casino group. What projects are you currently working on?
We keep throwing two to three start-up each year, the most recent of which are Nektarea (fintech) and May (employee benefits). By December, we will launch a new data monetization platform with one of the biggest French e-merchants. Another topic that excites us a lot right now is the removal of receipts. Being able to have their virtual version, consumers will regain control of this information to use it, for example to obtain promotions or discounts. We are looking into it.
Among your start-ups, we find sites, platforms and applications for live shopping, entertainment, gaming, social commerce, online gambling or betting, web3, wealth management and savings… What do they all have in common? these projects ?
All these projects are based on the industrial use of data. Whether it is a fintech, a game or a media start-up, the operation is the same: in all cases it is a question of synchronizing flows, processing data in real time, understanding who is opposite, demonstrate empathy, have risk scoring, etc. Let's take the example of Go Mojo, which we launched with the FDJ. It is certainly a gaming site but its economic model is based on the monetization of users through advertising and data. Nektarea is an extremely powerful financial product invented by Joseph Chatel, whose heart of the reactor is its ability to acquire customers at a lower cost. Redpill launches all these projects in partnership with large groups. We take care of modeling, business analysis, recruitment, development and launch. Once the start-up takes off and the activity works well, it returns to the fold of the partner group.
What about Ermes, the data marketing platform you launched in 2020?
Ermes is the largest activity of the Redpill group: it generates 60% of our turnover (estimated at 18 million euros this year, with 10 million Gross margin) and multiplied by 3.5 its revenues compared to 2021. Ermes focuses on the use of large-scale data, its activation and the measurement of campaigns in an agnostic way across all media through two distinct activities: media agency services and a subscription-based mass precision marketing platform. Our objective is now to develop our ETI and SME subscriber base. All these players will have a powerful platform in the same way as large groups but paying 500 euros per month. We want to democratize precision marketing.
What should adtech priorities be?
Adtech and data marketing have developed far too much in silos. You have a multitude of ultra-sharp solutions to the point that advertisers are overdosing on them. Faced with all this complexity, they end up choosing the simplest path: Google and Facebook. This is why simple, agnostic, transversal and multi-lever solutions must emerge with at the heart the possibility of doing without cookies thanks to the hashing of e-mails.
Moreover, we are only at the beginning of machine learning and AI. We will most likely create a company just to address this topic on all operational processes that can be improved and boosted by AI and machine learning loops. There are already some who rotate within Ermes but we think that we will make a specialized activity from next year.
Several solutions on the market are trying to make this transition to post-cookie with hashed e-mail. What do you think ?
The ecosystem of these solutions is not ready, yet we try to do the best with them by putting at least 20% to 30% of our activation budgets at a The Trade Desk or a Xandr. The worst nightmare for us will be to find ourselves with a market divided between Google and Facebook. However, with Gafam it works, unlike programmatic which adds a lot of complexity and where the connectors still rub a lot. We work with many vendors to create hashed email connectors that can work anywhere. Publishers need to operate a true technological pivot. We have 55 million contacts in France based on hashed emails.
Doesn't the upcoming arrival of CoreID from Epsilon (Publicis) on the French market scare you?
The real subject is not the competition between Publicis and Ermes, Publicis and Havas or WPP, etc. The real issue is whether we will have independent players active against Google and Facebook.
Get regular updates on data science, artificial intelligence, machine