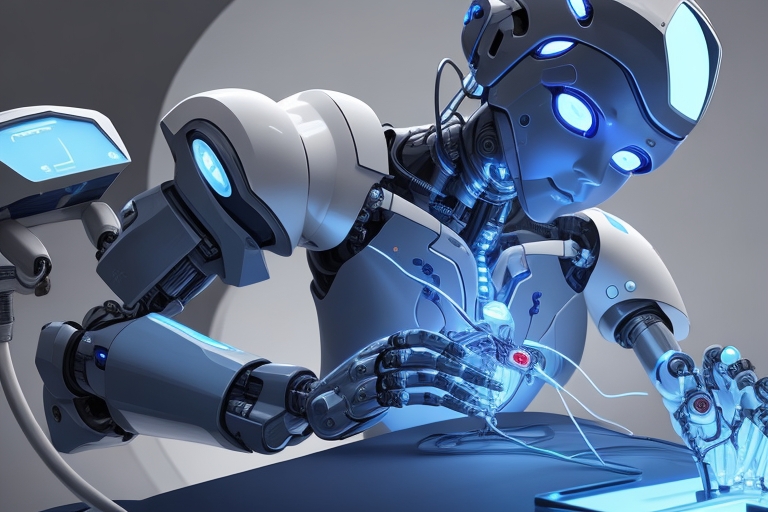 October 4, 2022

ai-magazine
Always attentive and closer to radiologists, Milvue, a specialist in medical imaging workflows and artificial intelligence, evolves towards collaborative intelligence to make its solutions even more useful, more effective, more integrated, and more accessible to all players in the world of health.
Collaborative intelligence consists of aligning AI developments with the redefinition of organizational and operational processes. This is particularly true in the world of imaging where the constraint of efficiency is increasingly strong. Developing artificial intelligence algorithms, therefore, requires working with all the players to make new organizations possible.
Launch of a community around collaborative intelligence
This is the orientation that Milvue wants to give to its Community, which will be launched during JFR 2022: get stakeholders – radiologists, clinicians, and manufacturers – to cooperate even more around the new processes made possible by the emergence of AI. This is the ambition of the Milvue Community.
This requires going further in defining user needs, working more in-depth with manufacturers in the sector, further mastering interoperability tools, and providing effective and relevant reporting elements: in short, a series of new missions that require users and manufacturers to work together.
This collaboration will be favored by the recent selection of Milvue within the PariSanté Campus. By integrating this new environment of excellence, Milvue will also get closer to all the national agencies and institutions in charge of digital health and thus contribute, through innovative research projects, to future collaborations.
The Milvue Suite becomes denser at JFR 2022
All Milvue algorithms are grouped in the Milvue Suite, thus allowing a unified integration with the work tools which facilitates the daily life of radiologists and clinicians in prioritizing reviews and providing a first opinion. According to a study carried out at the CH de Valenciennes, which uses the Milvue Suite to secure the diagnosis of emergency doctors while waiting for a review by a radiologist, these are close to 90% of diagnostic errors that are avoided. Self-employed radiologists mainly use the Milvue Suite as a tool for prioritization and pre-treatment, which greatly improves their efficiency.
The Milvue Suite, a detection solution
Developed for 5 years by and with expert radiologists, the Milvue Suite is a CE 2A certified medical device, which sorts and prioritizes examinations reliably and transparently thanks to the real-time detection of 7 families of radiographic anomalies in adults and children: fracture, dislocation, joint effusion, pulmonary opacities, pleural effusion, pneumothorax and pulmonary nodules. In less than a minute, the algorithm provides the doctor with an opinion on the examination: pathological, doubtful, or normal.
At JFR 2022, Milvue is presenting many developments to its detection module, including the detection of spinal fractures and bone injuries two new functionalities requested by and developed with its customers in a collaborative approach.
The Milvue Suite, also a measurement solution
Independent module of the Milvue Suite, SmartXpert allows the automatic quantification of more than thirty osteoarticular measurements on conventional radiographs. In addition to saving time and operator efficiency, the reproducibility of measurements allows standardization of measurements. The measurements are 100% automated and immediately available when the file is opened.
The JFRs will also be an opportunity to present a new series of measurements (spine, lower limbs, whole body, scoliosis monitoring, bone age, etc.) and an automation module for an automated structured report dedicated to measurements.
Finally, the combination of detection and measurements makes it possible to go further to treat and identify lesions with the naked eye, such as fractures of the calcaneus in particular.
After 5 years of existence and a year of strong growth, Milvue, therefore, intends to accelerate its development as a team with a claimed collaborative intelligence.
58 French radiologist shareholders

More than 1,500,000 exams per year

10 major publishing partners in France

35 employees

Presence in 20 countries
A French start-up with a European dimension, stemming from French Tech, Milvue develops Artificial Intelligence solutions for healthcare professionals, with an initial focus on medical imaging and the optimization of patient care workflows. Following fundraising of 8 million euros, the teams and activities are growing in France and internationally, with more than 35 employees with varied profiles and experiences, a large portfolio of innovative products, and deployments in more than 60 sites in 20 countries.  Since 2018, Milvue has benefited from dual expertise in artificial intelligence and health. 
Get regular updates on data science, artificial intelligence, machine