Scientists Create AI Solutions to Incorporate Arabic and Its Regional Varieties into Natural Language Processing
Home
AI Projects
Scientists Create AI Solutions to Incorporate Arabic and Its Regional Varieties into Natural Language Processing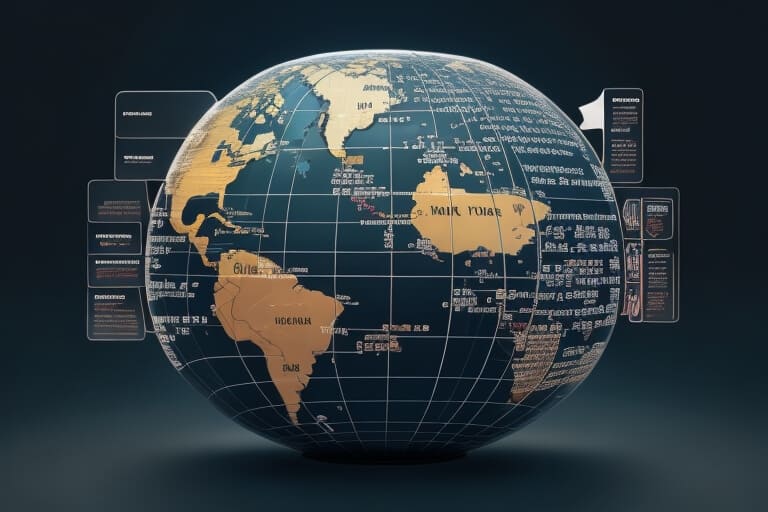 A team of researchers and engineers at the University of Sharjah has created an advanced deep learning system designed to leverage the Arabic language and its variations for applications within the field of Natural Language Processing (NLP). NLP is a multidisciplinary subfield encompassing linguistics, computer science, and artificial intelligence.
The team asserts that their project is poised to bring substantial enhancements to NLP systems, making them more adept at accommodating the Arabic language and its diverse dialects. This will facilitate the programming of computers to process and analyze extensive amounts of natural language data. It will contribute to the development of programs designed to enhance language learning skills and improve translation accuracy.
The group, comprised of academics and engineers, initiated this project with the aim of evaluating the usability and potential benefits of the Arabic language in AI applications. The goal is to empower the nearly half a billion Arabic speakers worldwide to harness the latest AI technologies effectively. The outcomes of their work have been published in international journals.
The novel AI-based system being developed by the researchers addresses the inherent limitations that NLP systems face when handling languages other than English. This challenge is particularly pronounced with languages like Arabic, characterized by their right-to-left script and diacritical marks, which computers typically struggle to recognize. These features sharply contrast with languages based on the Latin Alphabet.
To tackle this issue, Dr. Ashraf Elnagar, a computer sciences professor at the University of Sharjah, is leading a team of academics in crafting a suite of computational tools. These tools will assist programmers in identifying not only formal Arabic but also its various dialectal variations.
Dr. Elnagar notes, "The successful completion of the project has the potential to gain widespread adoption, offering numerous benefits and improvements to various AI-driven language applications and services. It has the potential to cater to a diverse range of users and industries, promoting more effective communication, accessibility, and localization."
Delving further into the system, Dr. Elnagar explains that, once launched, it will enhance the performance and user experience of applications such as machine translation, sentiment analysis, and speech recognition. It will accurately identify not only standard Arabic but also its myriad dialects, thereby contributing to cultural preservation, accessibility, and more effective cross-cultural communication.
Enhancing the status of the Arabic language with the aid of AI has become a pressing need in Arabic-speaking countries in the Middle East. Computer-savvy users are increasingly relying on ChatGPT and other AI-powered applications to swiftly generate information, complete writing assignments, and refine their language skills.
Dr. Elnagar highlights that the project has roots in student research at both undergraduate and graduate levels. The project originated within the Department of Computer Science at the University of Sharjah and showcases the exceptional abilities and dedication of its students. Dr. Elnagar remarks, "We take immense pride in our in-house trained students who have entirely developed this significant and impactful project."
Developers of various languages have eagerly embraced the rising interest in AI applications, customizing solutions for their respective language communities. Professor Elnagar's system is set to fill a crucial gap by adding Arabic, the sixth most widely spoken language globally, to the roster of languages supported by AI chatbot applications.
Interest among developers in rendering NLP-related AI tools useful for processing the Arabic language and its dialects is intense. Dr. Elnagar asserts that his team's system stands out.
Developed by their in-house trained students, the technology underpinning their system integrates cutting-edge methodologies and deep learning techniques. The initiative to expand its functionality from text to audio signals sets it apart, offering a multi-modal approach to understanding and processing the Arabic language.
The team harnessed a large, diverse, and bias-free dialectal dataset by merging several distinct datasets. They subsequently trained various classical and deep learning models, including state-of-the-art Transformers and contextual embedding models like BERT, for region-specific and country-specific classification.
These tools can "enhance chatbot performance, which can be achieved by accurately identifying and understanding various Arabic dialects to enable chatbots to provide more personalized and relevant responses," according to Professor Elnagar.
The tools can also be tailored to specific regions and cultures within the Arabic-speaking world. Professor Elnagar elaborates, "This allows businesses and public services to better cater to their target audience, ensuring that the information and services provided are locally relevant and easily understood."
In response to queries about external stakeholders' interest in their research, Professor Elnagar remarks, "The project has garnered significant extracurricular interest, notably from major tech corporations like IBM and Microsoft. Additionally, Sheraa, an organization dedicated to empowering and supporting new entrepreneurs in Sharjah, has shown keen interest in the project."
"Representatives from Sheraa have engaged in discussions regarding the potential of funding the development of a commercial product based on the project's findings. This level of attention from both tech giants and entrepreneurial support entities indicates the project's potential not only as a research initiative but also as a viable commercial solution that could have broad market applications."
Get regular updates on data science, artificial intelligence, machine