Turmoil at TSMC as U.S. Ban on Chip Tech Exports to China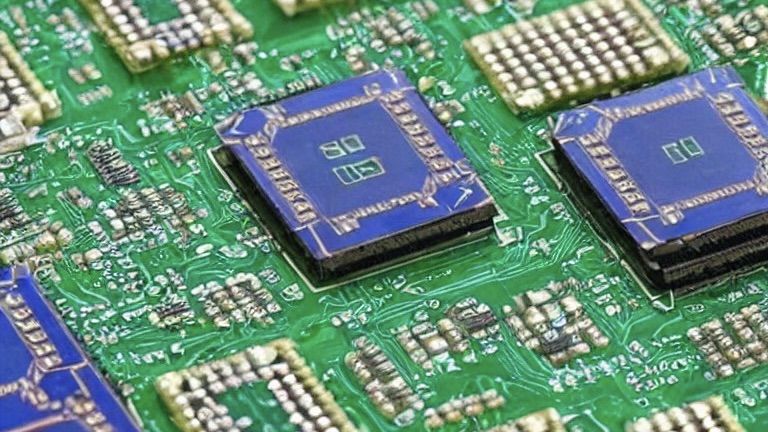 October 13, 2022

ai-magazine
Taiwanese chipmaker TSMC posted an 80% jump in net profit in the third quarter of 2022, according to Reuters news agency calculations, buoyed by strong sales of its advanced chips, despite an industry slowdown chip world due to economic headwinds.
Taiwan Semiconductor Manufacturing Co Ltd (TSMC), the world's largest contract chipmaker and a major supplier to Apple Inc, saw its July-September net profit rise to $280.9 billion Taiwan dollars (8.81 billion dollars), against 156.3 billion Taiwan dollars a year earlier.
This result was compared to the T$265.64 billion average of estimates from 21 analysts compiled by Refinitiv. For Josep Bori, Thematic Research Director at GlobalData, "TSMC's strong Q3 2022 results could earn it the nickname 'last man standing' given the current industry environment. From profit warnings from Intel and Nvidia to more recent negative outlooks from Samsung, AMD, Kioxia, and Micron, it is clear that demand for semiconductors is losing momentum. Yet TSMC has managed to generate growth and deliver prospects above market expectations."
The latter explained that "Despite management's warnings of weakening end-market demand and continued customer inventory adjustments, the company remains structurally very well positioned. Its advanced technologies (i.e. 5 and 7 nanometer nodes) accounted for 54% of total wafer revenue, down from 51% last quarter. This leadership in manufacturing technology places TSMC at the center of any country's artificial intelligence (AI) strategy, as advanced AI chips require this level of miniaturization."
" Therefore, Investor concern over slowing post-COVID chip demand as we likely enter a global recession pales in the face of escalating US-China trade dispute. While today's focus will likely be on TSMC's strong results, the fundamental question in the coming months is how TSMC, Samsung, and ASML will react to the broader restrictions on the export of chips and hardware. advanced tools to China announced last Friday. Staying neutral will become increasingly difficult for businesses based in Taiwan, Korea, the Netherlands, or Japan, despite the significant economic costs of not doing so." assured the latter.
"As the outbreak of geopolitical tension in early August following Nancy Pelosi's visit to Taiwan demonstrated, US export bans on chip technology transcend the semiconductor industry" explained the GlobalData analyst.
According to GlobalData, it's about the dominance of AI, which underpins what many call the 5th Industrial Revolution, and ultimately global economic leadership in the coming decades.
The latest report from GlobalData, "Artificial Intelligence (AI) Chips – Thematic Research" predicts that the accelerated adoption of AI in commercial and military use cases will drive global AI chip revenues from $12 billion in 2021 to $130 billion in 2030, at a complex rate of annual growth (CAGR) of 30%.
Get regular updates on data science, artificial intelligence, machine