10 AI Courses for Aspiring Tech Enthusiasts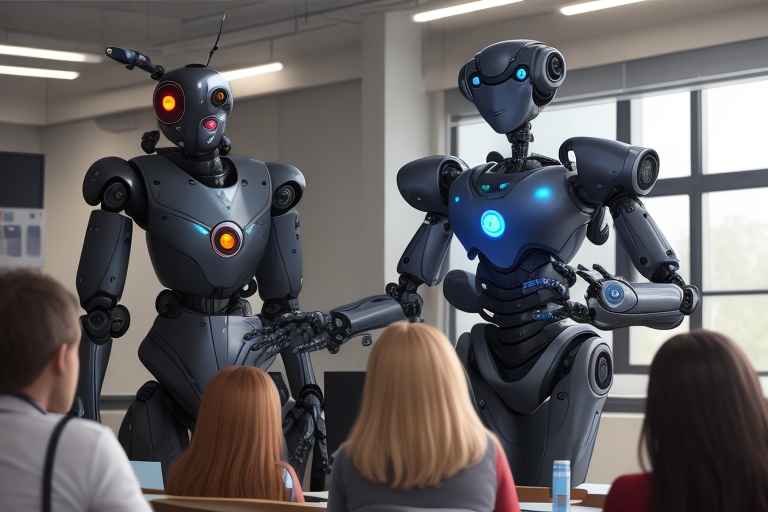 August 9, 2023

ai-magazine
The rapid growth of the AI software market, with revenue projected to reach $596 billion by 2025, underscores the significant impact AI has on businesses. As companies strive to harness the potential of this transformative technology, the demand for skilled AI professionals is soaring. To meet this demand, we have carefully handpicked ten exceptional AI certifications and courses that cater to individuals at all levels of expertise.
These cutting-edge programs provide a well-rounded education in AI, equipping learners with in-depth knowledge of machine learning, robotics, natural language processing, and more. From esteemed institutions like Stanford University and MIT to online platforms such as Coursera and Udemy, these courses offer diverse learning opportunities for aspiring tech enthusiasts.
Whether you're a beginner aiming to grasp the fundamentals or an experienced professional seeking to deepen your AI expertise, these courses have something to offer everyone. By enrolling in these top-notch programs, you can position yourself as a valuable asset in the AI-driven future and embark on a promising and fulfilling career in this dynamic field.
Artificial Intelligence Engineer (AIE) Certification Process by ARTiBA
The AIE certification program, presented by the prestigious Artificial Intelligence Board of America, provides a comprehensive education covering all facets of AI. From machine learning and deep learning to neural networks and beyond, this program equips participants with a thorough understanding of AI's diverse applications.
Tailored to cater to professionals at various levels of experience, the program prepares individuals for senior roles in the field of artificial intelligence. By completing this esteemed certification, participants demonstrate their expertise and readiness to take on significant responsibilities in shaping the future of AI-driven innovations. The program's rigorous curriculum and commitment to excellence make it a standout choice for ambitious individuals seeking to make a mark in the dynamic world of artificial intelligence. Embrace this opportunity to advance your AI career and become a driving force in the transformative AI landscape.
Stanford University's Graduate Program in Artificial Intelligence
Stanford University's Graduate Program in Artificial Intelligence is a highly regarded offering by the School of Engineering. It provides an invaluable wealth of knowledge, delving into the fundamental principles and cutting-edge technologies of AI. Participants gain comprehensive insights into machine learning, robotics, natural language processing, and other essential topics.
This program goes beyond theory, empowering learners with the skills to develop and deploy sophisticated algorithms to tackle real-world challenges. By completing this prestigious program, individuals can position themselves as proficient AI practitioners ready to make a significant impact in various industries. Stanford's commitment to excellence in AI education makes this program a prime choice for those seeking a comprehensive and esteemed AI learning experience.
IBM Applied AI Professional Certificate (Coursera)
The IBM Applied AI Professional Certificate, available via Coursera, is an excellent starting point for beginners in the field of AI. This certification program lays a strong foundation for comprehending AI applications and concepts.
Through hands-on learning, students gain proficiency in utilizing IBM Watson AI services and APIs, empowering them to create AI-powered tools without the need for extensive coding knowledge. With IBM's expertise in AI technology, this program equips learners with practical skills and insights to embark on their AI journey confidently.
Aspiring AI enthusiasts can leverage this beginner-level certification to kickstart their careers in the dynamic world of artificial intelligence and stay ahead in this rapidly advancing domain. IBM's commitment to quality education makes this course a valuable asset for individuals eager to delve into the exciting realm of AI.
Designing and Building AI Products and Services by MIT xPro
MIT xPro offers an intensive eight-week certificate program focused on exploring the design principles and real-world applications of AI in various industries. Participants gain valuable insights into AI-based product design, honing their skills in problem-solving using machine and deep learning algorithms. This hands-on course equips learners with practical experience in creating AI-driven solutions. By understanding the nuances of AI in product development and applying cutting-edge algorithms, participants are prepared to become proficient AI practitioners. MIT xPro's commitment to delivering a comprehensive and practical curriculum makes this certificate program an excellent choice for individuals looking to excel in the exciting world of AI and its diverse applications.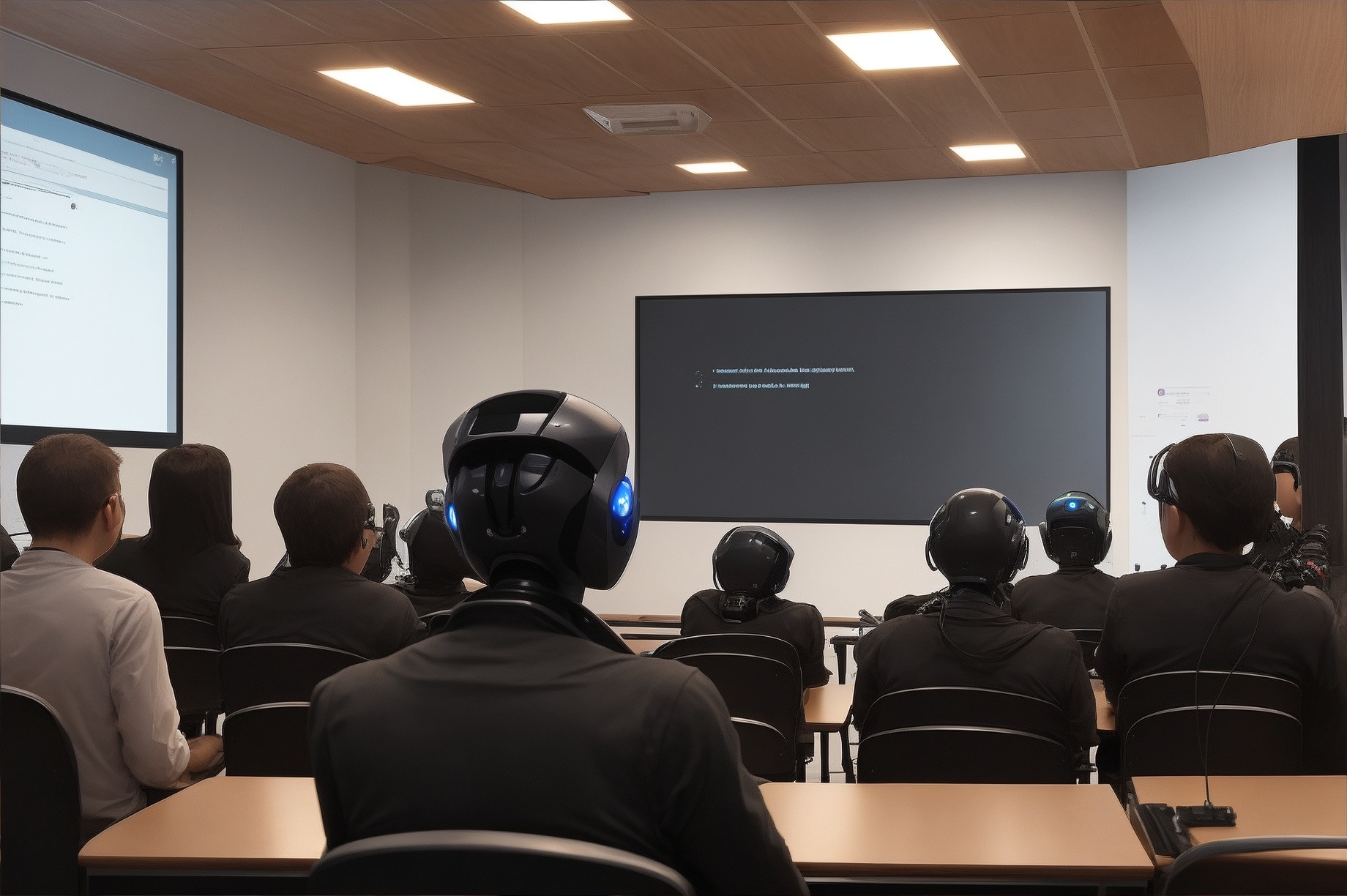 Artificial Intelligence: Business Strategies and Applications by UC Berkeley Executive Education and Emeritus
Сaters to business managers and executives seeking to understand AI's role in the corporate landscape. This program provides valuable insights into the potential applications and capabilities of AI in business settings. Participants explore key AI concepts such as automation, machine learning, neural networks, and computer vision. Moreover, they gain essential knowledge on how to manage successful AI projects, empowering them to lead AI-driven initiatives within their organizations.
With a focus on practical business strategies, this program equips managers and executives with the tools and understanding they need to leverage AI effectively for strategic decision-making and process optimization. UC Berkeley's reputation for excellence in education ensures that this program delivers top-notch instruction and valuable insights for professionals aiming to stay ahead in the rapidly evolving world of AI in business.
Google Cloud offers a range of comprehensive machine learning and AI courses, including the Machine Learning Engineer Learning Path. In addition to the free AI and Machine Learning with Google Cloud Youtube playlist and the beginner-friendly Machine Learning Crash Course, this learning path aims to equip learners with cutting-edge technology implementations, in-depth data modeling, and advanced deep learning techniques.
By enrolling in these courses, participants gain access to industry-leading instructors and a wealth of resources provided by Google Cloud, ensuring a high-quality and rewarding learning experience. The courses are thoughtfully designed, combining text-based resources and video-based instruction to create a flexible and engaging learning environment.
The key topics covered in the Machine Learning Engineer Learning Path encompass Vertex AI, BigQuery, TensorFlow, Cloud Vision, Natural Language API, and more. Learners delve into foundational data, ML, and AI tasks in Google Cloud, while also exploring advanced concepts such as machine learning operations (MLOps), ML pipelines, and building and deploying machine learning solutions on Vertex AI.
Hands-on experience is emphasized throughout the courses, enabling learners to master computer vision fundamentals, natural language processing, recommendation systems, and production machine learning systems. By acquiring these practical skills, participants can confidently pursue job roles such as Data Scientist, Machine Learning Engineer, or Contact Center Engineer.
Artificial Intelligence A-Z: Learn How to Build an AI (Udemy)
This comprehensive course is perfect for beginners, as it covers fundamental AI concepts while guiding learners to build AI solutions using Python—with no prior coding experience required. Participants will delve into exciting projects, such as creating virtual self-driving cars and solving real-world problems, acquiring valuable practical AI skills along the way.
The course's hands-on approach ensures that learners gain confidence in developing AI applications and understanding the underlying principles that drive this transformative technology.
By the end of the program, participants will be well-equipped to embark on their AI journey and explore the limitless possibilities of AI-driven innovations. Whether you aspire to enter the AI field or simply want to understand how AI shapes our world, this course offers a comprehensive and accessible introduction to the exciting world of artificial intelligence.
Tailored for experienced professionals, this course provides an in-depth exploration of reinforcement learning algorithms and their practical applications. Participants delve into the relationship between reinforcement learning and psychology, gaining valuable insights that enhance their AI capabilities.
By understanding the intricate workings of reinforcement learning, learners are empowered to design and implement advanced AI solutions in real-world scenarios. The course's focus on applications ensures that participants gain hands-on experience, applying their knowledge to tackle complex AI challenges effectively. Whether you are an AI enthusiast looking to deepen your expertise or a seasoned professional seeking to stay updated with the latest advancements, enrolling in this course will undoubtedly broaden your horizons and solidify your position as a proficient AI practitioner. Embrace the power of reinforcement learning and unlock the vast potential it offers in reshaping the future of artificial intelligence.
AI for Everyone by Andrew Ng (Coursera)
In this accessible and nontechnical course, the esteemed AI expert Andrew Ng unravels the complexities of AI, providing valuable insights into neural networks, deep learning, and data science. As learners embark on this educational journey, they gain a holistic understanding of AI's vast potential applications.
Andrew Ng emphasizes the importance of ethical and societal considerations in AI development, ensuring learners develop a well-rounded perspective on the implications of this powerful technology. Through this course, participants can confidently explore the world of AI, equipped with the knowledge to contribute responsibly and innovatively to the ever-evolving field of artificial intelligence. Andrew Ng's expertise and dedication to demystifying AI make this course an exceptional choice for both beginners and seasoned professionals seeking to stay at the forefront of AI advancements.
Elements of AI by the University of Helsinki
The University of Helsinki offers the Elements of AI, an entirely free option to delve into the world of artificial intelligence. This course consists of two parts: Introduction to AI and Building AI. In the introduction, participants gain insights into what AI is and its potential applications. The second course focuses on teaching learners how to build AI algorithms.
Designed with beginners in mind, this course provides a user-friendly approach for those just starting their AI journey. While no prior programming experience is required for the Introduction to AI section, some basic Python programming knowledge proves helpful for the Building AI portion.
The Elements of AI covers a wide range of topics, including what's possible with AI and the intricacies of constructing algorithms. By enrolling in this comprehensive course, participants will develop a solid understanding of AI's fundamentals, equipping them to explore the vast possibilities of artificial intelligence and its transformative applications. Embrace this opportunity to acquire essential AI knowledge and skills, regardless of your prior background, and embark on a rewarding journey in the dynamic world of AI.
Get regular updates on data science, artificial intelligence, machine