Cytomine Raises a Million to Support its Virtual Microscope
Home
AI Projects
Cytomine Raises a Million to Support its Virtual Microscope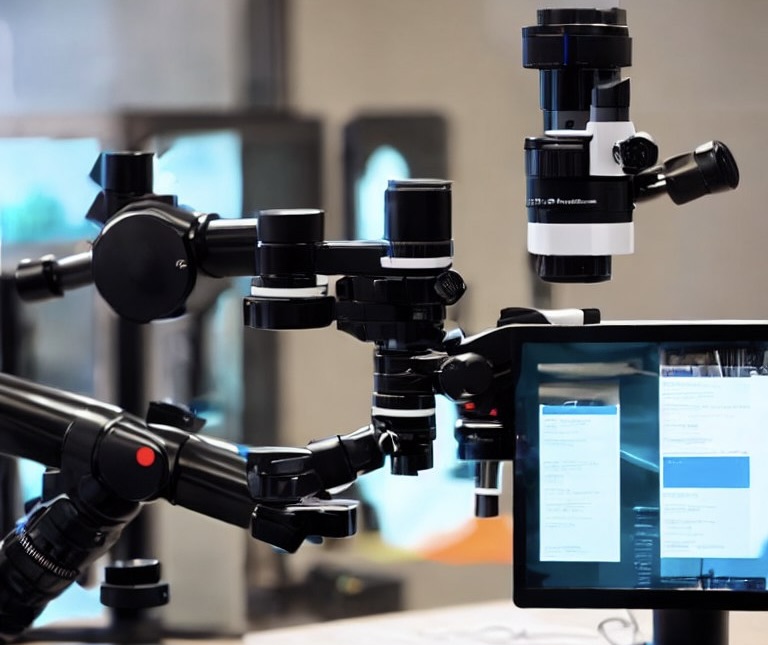 The Liège start-up wants to continue to extend the use of its platform allowing the sharing and use of digital biomedical photos.
Cytomine continues its development: the Liège start-up specializing in the sharing and analysis of large biomedical images has just wrapped up fundraising of one million euros, in which the majority of historical investors participated.
A spin-off from ULiège, the small Walloon company has developed a device allowing the sharing of biomedical images and the implementation of image analysis algorithms. A kind of virtual microscope whose essential functions remain open-access. Biomedical images are in vitro biological samples – cells, tissues, organs, etc. – digitized and obtained in particular from a biopsy.
Tumor detection
Used to teach histology and pathology in college, this device can also be used in biomedical research and diagnostic assistance in hospital for tumor detection and quantification of cell counting, object classification, or landmark detection.
Cytomine's software provides very fast access to high-resolution images, allowing users to annotate regions of interest and add semantic information. Users also have the ability to train and run artificial intelligence (AI) algorithms for semi-automated image analysis.
Several reference universities in Belgium, France, and Switzerland have already adopted the platform, which allows sharing of the same image remotely and avoids the use of dozens of different microscopes and samples. In research, the system is used by several academic centers, such as the Karolinska Institute in Sweden, the Health Data Hub, and Arcagy-Gineco in France. "We continue to win prospects in Europe. We are not yet in the United States, but we are working on it", explains CEO Jean Beka.
Fundraising should be used to develop the international presence of the start-up. Although it mainly targets education and research today, the company intends to eventually position itself "on hospital diagnostic solutions based on artificial intelligence. We are working on research and development on artificial intelligence with large university hospitals", specifies Jean Beka.
Get regular updates on data science, artificial intelligence, machine