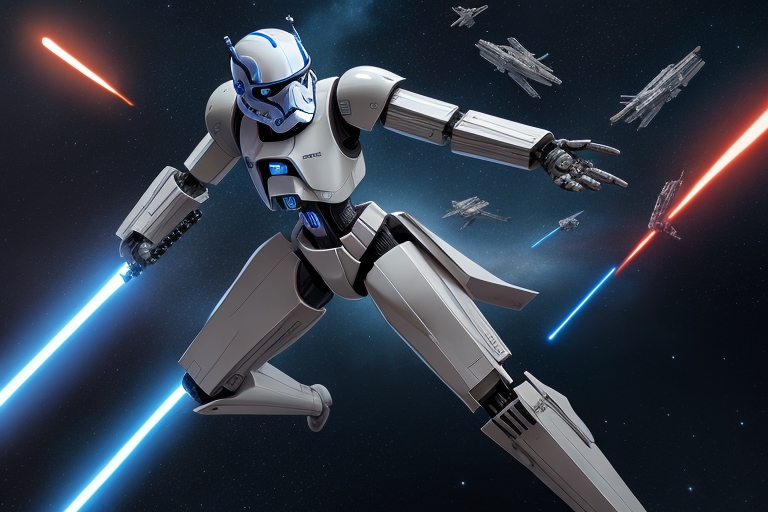 September 22, 2022

ai-magazine
American actor James Earl Jones, whose voice brought Darth Vader to life for 45 years, agrees that his sound archives can be used for Star Wars projects. In addition to sound editing, artificial intelligence algorithms will also be able to create new phrases. It is a recognizable voice among a thousand. Deep, vibrant, warm. At least, as long as it wasn't used to bring one of cinema's most famous villains, Darth Vader, to life. This is all the talent of James Earl Jones: knowing how to use his vocal abilities to establish the presence and charisma of the sinister dark lord dressed in black. But here it is: James Earl Jones is 91 and it's time for him to retire. So who can succeed James Earl Jones? If the American retires after giving his voice to Vader for 45 years (the first film in the saga was released in 1977), the character he embodied still has a bright future ahead of him. No question for Disney and Lucasfilm to give it up. This problem does not really arise for those who watch Star Wars in the French version: several actors have succeeded in dubbing Vader. First, there was François Chaumette, for episode 4, then Georges Aminel for episodes 3, 5, and 6. Since then, Philippe Catoire has brought Vader to life, RogueOneepisode 9, and several video games, like Fallen Order.
"James Earl Jones" succeeds James Earl Jones for Darth Vader
It is in fact James Earl Jones who will succeed James Earl Jones. The actor has agreed that his voice recordings can be used in projects with Darth Vader. And, archives, there are six films (the original trilogy, RogueOne, Rise of the Skywalker, Revenge of the Sith), two TV series (Obi-Wan Kenobi, Rebels), and various participations, such as video games.
This is Vanity Fair which brought the news on September 23, 2022. Turns out James Earl Jones' voice as Darth Vader is already being reworked; on the one hand, to give it an artificial tint, and on the other hand, to lessen the effects of age on the actor's vocal performance. The voice doesn't sound the same when you're 91. This work was notably done for the Obi-Wan Kenobi series, where the Sith lord takes center stage.
These alterations took place under exceptional circumstances: a Ukrainian company, Respeecher, was asked by Lucasfilm to adapt the voice of James Earl Jones so that it sounded just right for a then "young" Vader, in an era before the very first film. But at the same time, Russia launched its invasion of Ukraine, forcing Respeecher to hastily complete the sound files, before sending everything to Skywalker Sound, in California. This oversees all the sound in Star Wars (sound effects, mixing, editing, etc.).
By the sheer magic of editing, it is possible to reconstruct entire sentences. This is possible if we have enough elements to reassemble the words between them, at such a level that we can no longer detect the special effects by ear. A voice can also be readjusted artificially, by applying various effects to it – a mechanical character, for example, in order to give the impression that it passes through a helmet and a breathing mask.
Advances in computing also make it possible to mobilize algorithms and processes in artificial intelligence (AI) to create new words and remarks, by analyzing voice samples. In recent years, we have seen the emergence of tools capable of simulating the voice of anyone and, unsurprisingly, attacks based on it, to fool a person.
In doing so, Disney and Lucasfilm can rest easy. The availability of the sound archives of James Earl Jones as Darth Vader, the know-how of Skywalker Sound to modulate the voice of the actor according to the projects and the rise of AI tools, as well as the emergence of startups like Respeecher (which previously used Mark Hamill's voice archive to imitate the voice of a young Luke Skywalker) mean that the dark intonations of the fallen Jedi will be heard again for a long time.
Get regular updates on data science, artificial intelligence, machine