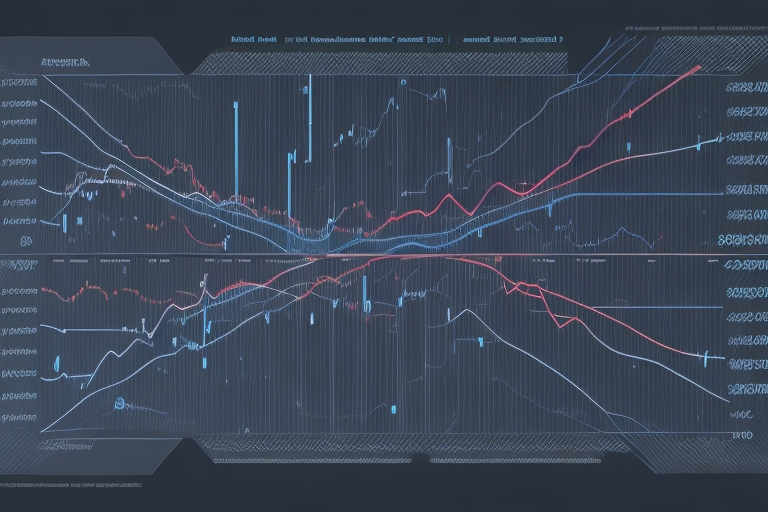 April 18, 2022

ai-magazine
This young South Korean shoot has just received an investment from Softbank to set out to conquer the American market.
The world of finance has been relatively reluctant to adopt artificial intelligence. But things are changing, as illustrated by the recent fundraising of Qraft Technologies. In January, this young South Korean company received an investment of $146 million from Softbank.
The Japanese group was won over by its software, which compiles huge amounts of market data to guide financial investment and optimize portfolio management. The start-up thus manages $1.7 billion in assets for Asian banks and insurance companies, and via AND F Americans. For Softbank, it's both about betting on the company's future growth and using its algorithms to optimize its own investment strategy.
The wisdom of data
For Robert Nestor, a former Blackrock and Vanguard recruited by Qraft to lead its establishment in the United States, if the processing of mass data is already integrated by the financial sector, Qraft offers an innovative solution insofar as it intends to replace the initial intuition, which always involves risk-taking, by the rational analysis of immense quantities of data.
"L'quantitative investment, which has been around for years, involves an initial assumption made by a human investor, who then seeks to support that assumption through data analysis. On our side, there is no starting hypothesis, artificial intelligence is content to process large amounts of data, using machine learning and deep learning techniques, to identify the characteristics which indicate that an action is performing well. We are therefore thinking on a much larger scale" he explains.
This technique is used for asset allocation, stock picking and stock market trading. "In the latter case, it is a question of identifying micro-points of inefficiency or inconsistency on the market, and of conveying this information to traders", specifies Robert Nestor.
Founded in 2016, Qraft currently generates almost all of its revenue in Southeast Asia, 80% of which is in Asia. Softbank's investment aims to facilitate its establishment in the United States, where a first office has been created. Robert Nestor is the very first employee there.
Storming America
The next few months will therefore be devoted to recruiting, building a team on-site and establishing relationships with new clients. The company plans to start generating revenue in the United States at the end of 2022 and expects to employ between 50 and 100 people locally within three years. According to Robert Nestor, one of the main difficulties that Qraft will face is the density of competition, which is greater than in Southeast Asia.
"There are literally thousands of providers and solutions specializing in investment management, so it can be difficult to differentiate yourself and capture the attention of investors." However, this financial industry veteran is convinced that artificial intelligence is now on the rise in the sector, which will work in favor of Qraft.
He also thinks, like many analysts, that the golden period in the US financial markets is now coming to an end, which, again, could work in favor of solutions like Qraft's. "Over the last ten years, we had a bull market in the United States: the growth of the market was such that we were sure to make money by investing in the S&P500, which left little room for active investment. However, most investors believe that the returns will not be as high in the coming years, so we will return to more precise risk management techniques, which is exactly what we are trying to do. he summarizes.
Race for technology (and engineers)
An unmistakable sign: having at least the rudiments of code becomes an asset, and will no doubt soon be necessary, to work on Wall Street, where banks are engaged in a fierce competition to recruit the best talents from the world of new technologies.
In early 2020, Citigroup was recruiting 2,500 engineers integrated into its trading teams, while JP Morgan Chase and Goldman Sachs now provide compulsory code courses for their traders. In his letter addressed to its shareholders at the end of 2020, Jamie Dimon, CEO of JP Morgan Chase, presented the adoption of technologies such as the cloud and artificial intelligence as a matter of survival. And at the end of 2021, following its migration to Amazon's cloud, Capital One was throwing the recruitment of 3,000 software engineers, notably specializing in artificial intelligence.
Higher education takes note. In 2020, the very prestigious Stern School of Business has for the first time created a course around new technologies where, in addition to traditional subjects such as finance and accounting, students now learn to code. Revenge of the geeks?
Get regular updates on data science, artificial intelligence, machine