Amazon Pours $4 Billion into Anthropic to Elevate AI Potential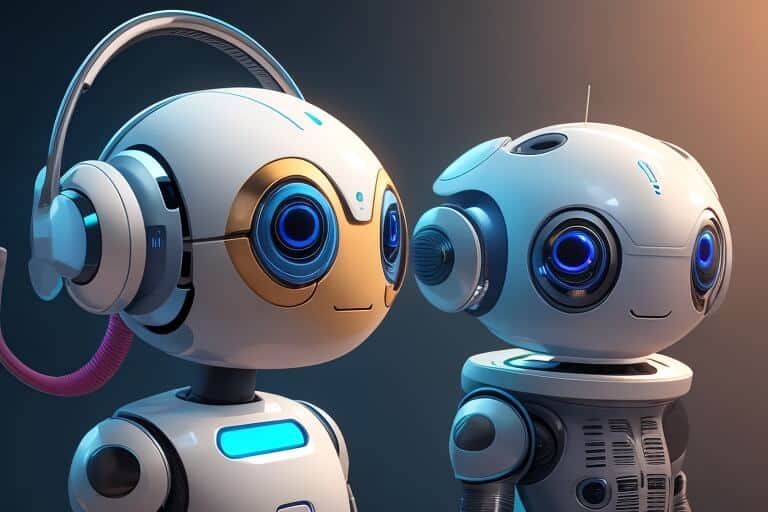 Amazon is making a substantial financial commitment, totaling $4 billion, to empower Anthropic, a rising star in the AI startup sphere, celebrated for its groundbreaking Claude chatbot.
Founded by siblings Dario and Daniela Amodei, both former members of the OpenAI team, Anthropic's latest financial infusion is a strategic maneuver by Amazon to fortify its foothold in the fiercely competitive AI landscape.
Dario Amodei, Anthropic's Co-founder and CEO, expressed enthusiasm about utilizing AWS's Trainium chips for the development of future foundational models. He also noted the remarkable growth of Claude since announcing support for Amazon Bedrock in April. This expansion of their partnership promises to unlock new horizons for organizations of all sizes by integrating Anthropic's cutting-edge AI systems with AWS's leading cloud technology.
While Amazon's investment in Anthropic may appear overshadowed by Microsoft's reported $13 billion pledge to OpenAI, it signals Amazon's ambition within the rapidly evolving AI field. The synergy between Amazon and Anthropic holds the potential to reshape the AI landscape through groundbreaking innovations.
Amazon's CEO, Andy Jassy, conveyed deep respect for Anthropic's team and foundation models, highlighting their potential to enhance various customer experiences. He underlined the significance of Amazon Bedrock and AWS Trainium in enabling companies to build generative AI applications. The collaboration with Anthropic is poised to unlock even greater value from these capabilities.
Anthropic's flagship offering, the Claude AI model, stands out for its enhanced safety features compared to rivals. Claude and its advanced iteration, Claude 2, are formidable large language model-based chatbots akin to OpenAI's ChatGPT and Google's Bard. They excel in tasks like text translation, code generation, and answering a wide array of questions.
Claude's unique feature is its autonomous response revision capability, eliminating the need for human moderation. This quality positions Claude as a safer and more reliable AI tool, especially in contexts demanding precise, unbiased information.
Claude's capacity to handle extensive prompts makes it particularly well-suited for tasks involving complex business or legal documents, offering a distinct advantage in data-intensive industries.
In conjunction with this strategic investment, Amazon will secure a minority ownership stake in Anthropic, with plans to integrate Anthropic's state-of-the-art technology into various products, including the Amazon Bedrock service tailored for AI application development.
Conversely, Anthropic will harness Amazon's custom-designed chips for the development, training, and deployment of its upcoming AI foundational models. This partnership also cements Anthropic's commitment to Amazon Web Services (AWS) as its primary cloud provider.
In the initial phase, Amazon is earmarking $1.25 billion for Anthropic, with an option to increase its investment by an additional $2.75 billion. If the full $4 billion investment materializes, it will become the largest publicly-known investment associated with AWS.
Anthropic's partnership with Amazon complements its existing collaboration with Google, where Google holds an approximately 10 percent stake following a $300 million investment earlier in the year. Anthropic has affirmed its intention to maintain this relationship with Google and continue offering its technology through Google Cloud, demonstrating its commitment to expanding its influence across the industry.
In a swiftly advancing landscape, Amazon's strategic investment in Anthropic underscores its resolve to stay ahead in AI innovation, setting the stage for captivating future advancements.
Get regular updates on data science, artificial intelligence, machine